PRIME MU x1000
SEASON 18
BETA Testing

08/10/2022– 21/10/2022
Grand Opening
22/10/2022
UTC -3 - 8:00 – Argentina
UTC 0 - 11:00 – United Kingdom
UTC +1 - 12:00 – Poland
UTC +7 - 18:00 – Vietnam
UTC +8 - 19:00 - Philippines

GENERAL SERVER INFORMATION
Version: Season 18
Experience: x1000
Master Level: x1000
Majestic Level: x500
Max stats: 32K
EXCLUSIVE RESET MILESTONE SYSTEM
Spots: 8 mob and Hot Spots 12 mobs on all maps.
CUSTOM PRIME SOUL SOCKET SETS!
FARMABLE FROM OUR CUSTOM INVASIONS AND BOSSES!

EXCLUSIVE RESET MILESTONE SYSTEM:
/reset in-game to make a reset
Stats Burn after reset
DYNAMIC STAT BURN SYSTEM
See the guide for detailed information
https://www.primemu.org/guides/resets
50 WC & 1000 RUUD reward for RESET
5000WC and 100,000 RUUD reward for every MILESTONE REACHED
Milestones are rewarded every 100 resets.

EXCLUSIVE CUSTOM MAPS
Lorencia EXPANSION
Arena EXPANSION
Last Man Standing Event Map
and more surprises...
SERVER LINKS:
WEBSITE:
https://primemu.org/
DOWNLOAD:
https://primemu.org/downloads
REGISTER:
https://primemu.org/register
FACEBOOK:
https://www.facebook.com/PrimeMUOnline
PRIME MU is brought to you by a dedicated team of experienced with MU Online administrators.
With 24/7 active Administration, and support. We bring back the good MU online that eat our childhoods! Good times…
We spent many months preparing the server to bring you the very best in MU Online Season 17. Try now and do not regret it.
We have made some customisations that we think you will all love!
Balanced PVP - Balanced PVM
Custom Map drops
(Each Map has its own unique drop purpose)
Tradeable RUUD
(RUUD Jewels that can be traded with others)
Tradeable WCoins
(WCins Jewels that can be traded with others)
Farmable WCOIN
(Farm WCOIN by killing bosses!)
Farmable GP
(Farm GP and earn exclusive rewards!)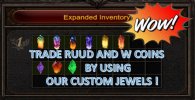 Do not worry! We did not forget about all the Castle Siege lovers!
Every Saturday Castle Siege will be taking place, with awesome rewards for the winners!
Castle Siege winners will receive a guild reward that will go to the owner to distribute with the rest of the team!
FOR MORE INFO ON CASTLE SIEGE PLEASE VISIT
https://primemu.org/guides/index

NEW INVASIONS AND BOSSES:
Custom Invasions made for easier hunting and item farming! More info on the drop on our website!
PRIME Treasure
Socket Guardian
Elemental Guardian
Twin PRIME Invasion
Crimson Icarus God
Arenil Temple King
Ashen Aida Lord
Old Kethotum Monkey Lord
Underground Kanturu Demon Lord
and many more...
Full invasion guide details invasion timers, monsters, rewards and difficulty.
https://primemu.online/guides/index
RUUD FARMING:
- Hunt invasions and play in events to win Ruud.
- Farm Ruud on dedicated Ruud farming maps with Gens PVP
GOBLIN POINT FARMING MAPS
- Goblin points can be earned in invasions and by playing in events.
- Dedicated farming maps for Goblin Points!
Detailed Guides for other in-game systems:





General Server Information:
https://www.primemu.org/info
Castle Siege Reward Guide:
https://www.primemu.org/guides/castlesiege
Map Drop Guide:
https://www.primemu.org/guides/mapdrop
Mini Games Guide:
https://www.primemu.org/guides/minigames
Upgrade Success Rate Guide:
https://www.primemu.org/guides/upgrade
Event Reward Guide:
https://www.primemu.org/guides/event
Box of Kundun Drop Guide:
https://www.primemu.org/guides/bok
General Box Drop Guide:
https://www.primemu.org/guides/box
Miracle Merchant Moss Reward Guide:
https://www.primemu.org/guides/moss
Boss Drop Guide:
https://www.primemu.org/guides/boss
Invasion System Guide:
https://www.primemu.org/guides/invasion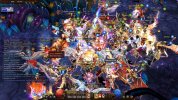 ​